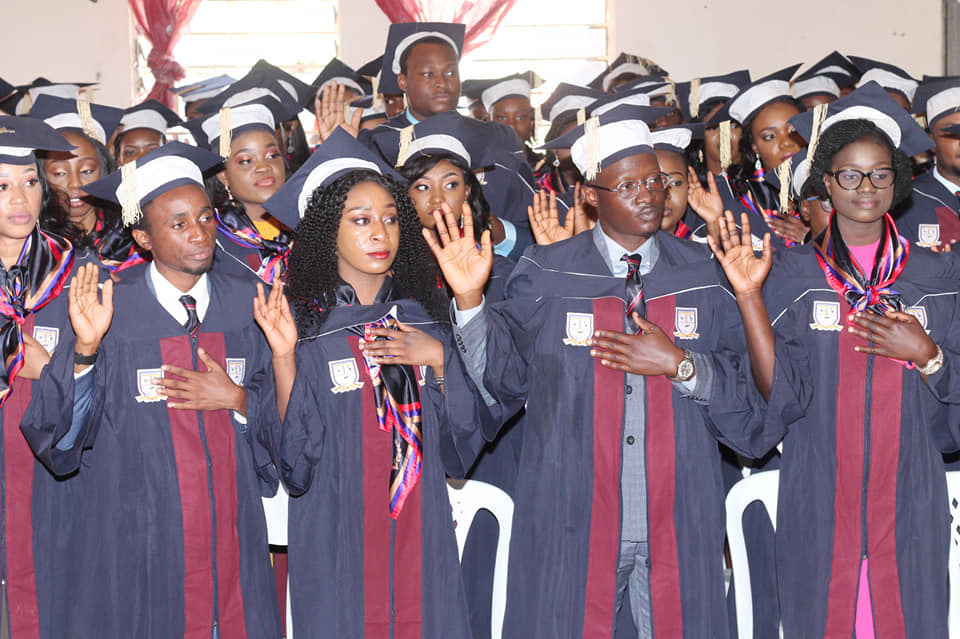 Bingham University, College Of Medicine And Health Sciences, Inducts 45 Medical Doctors
Published on: Jan 22nd, 2020
Bingham University, College of Medicine and Health Sciences, Inducts 45 Medical Doctors
The Bingham University College of Medicine and Health Sciences, on its seventh Induction ceremony for the 2012/2013 MBBS set,Inducted 45 Doctors into the Medical Profession.
The Vice Chancellor, Prof.WB Qurix, OFR,represented by the Deputy Vice Chancellor, Prof.A B Adelaiye ,admonished the inductees to be good ambassadors of the University.
The Provost of the College ,Prof.A.M Yakubu in his address implored the inductees to arm themselves to face the challenges of 21st century medical education and practice.
On his part ,the Registrar MDCN ,represented by Dr. Henry Okwuokenye,implored the inductees to be law abiding in discharging their duties by being mindful of the code of conduct regulating the profession as any one found wanting will be appropriately sanctioned.
The ECWA President and Chairman Bingam University Board of Trustees, Rev.Stephen.P Baba,said quality and not quantity has always been the focus of the University. He implored the inductees to stand out as they were trained to save lives which ECWA believes is sacrosanct.
One of the inductees, Dr.uko Samuel, who spoke on behalf of his colleagues appreciated their lecturers, parents and the management of Bingham University ,promising that their labour will not be in vain.
The latest Induction brings the total number of Doctors so far produced by Bingham University to 245.
The ceremony was attended by parents, well wishers among others.