About
The Faculty of Arts, Bingham University has existed since the inception of the university as Faculty of Humanities, Social and Management Science. In 2018 the Faculty of Social sciences and the part of the Faculty of Management were carved out and the Faculty of is Humanities was renamed Faculty of Arts.
Currently, the Faculty of Arts comprises English and Literary studies, which has been in the university since inception, Philosophy, and Religious Studies which came on stream in the 2019/2020 Academic Session. The Department of English and Literary studies has graduated over three hundred Students, some of them are Lecturers in the university, Ph.D holders within and outside the Country, directors of N.G.O, Teachers, Writers, Editors and Journalists.
The Department of English and Literary studies has commenced the M. A and Ph.D programs from the 2020/2021 Academic session.
Below is the clear picture of what the Departments can offer, and the entry requirements, as we invite eligible Candidates to take advantage of the great opportunities and apply.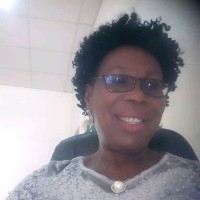 Dr. Prisca Ochulor
---
Departments
---
Contact
Main Campus
Km 26 Abuja - Keffi Express Way