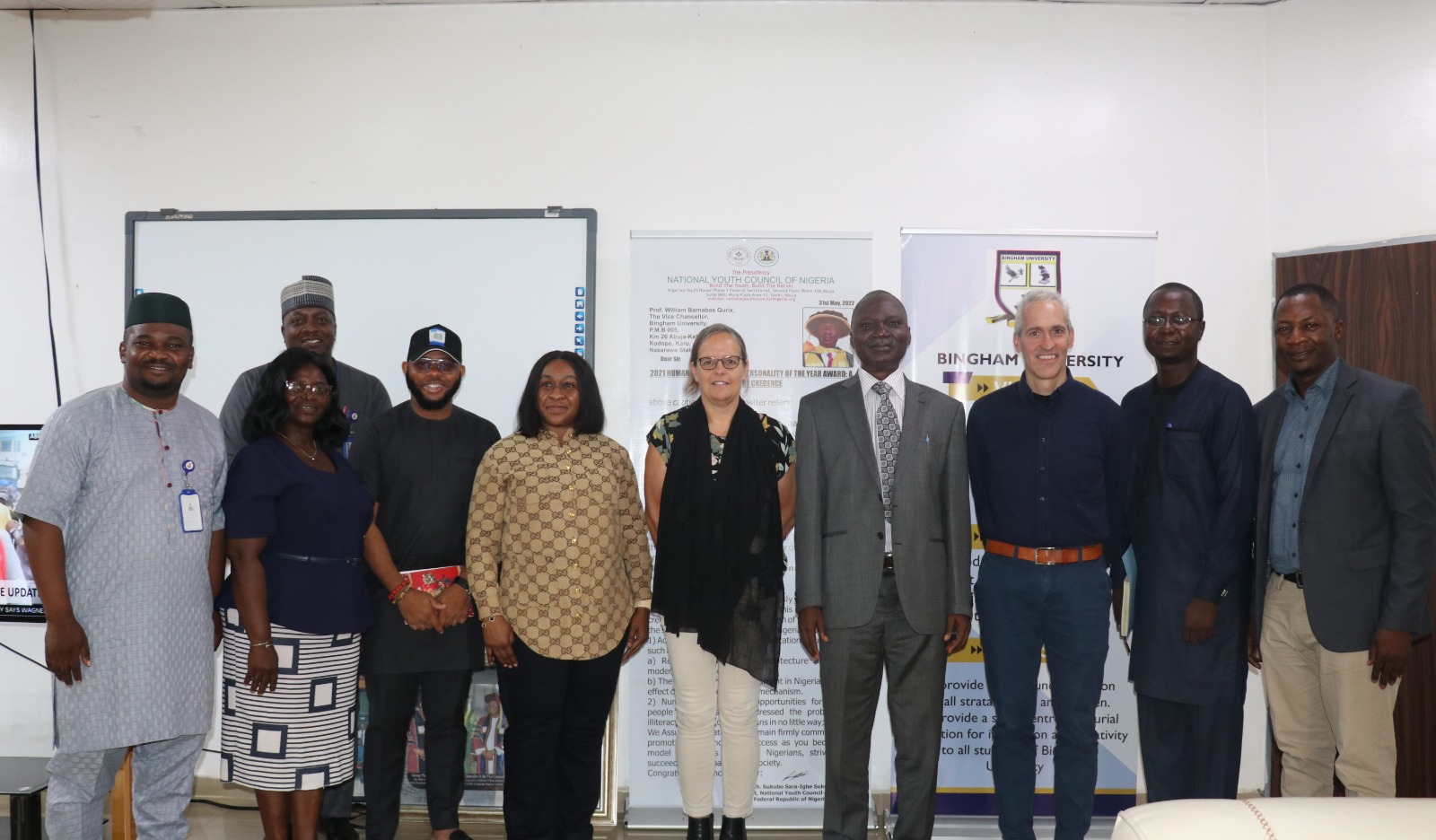 A Delegation From The Dutch Kncv International Organization Visit The Vice Chancellor Of Bingham University.
Published on: Aug 28th, 2023
A DELEGATION FROM THE DUTCH KNCV INTERNATIONAL ORGANIZATION VISIT THE VICE CHANCELLOR OF BINGHAM UNIVERSITY.
A delegation from the KNCV Dutch organization recently paid the Vice-Chancellor a courtesy visit.
The delegation was comprised of Emmy Van Der Griten; Director of Operations, Mario Willemson; Director of Finance and Administration, alongside Nigeria's Country representative from KNCV Nigeria. Their visit to Nigeria was primarily centered on engaging with implementing partners on the SMART4TB/ADAPT program.
The Director of Bingham University's Zankli Research Centre, Dr. John Bimba who introduced the visiting team to the Vice Chancellor, Prof. William Qurix, stated that the purpose of their visit was to see for themselves ongoing projects within Nigeria and assess the facilities at the Zankli Research Centre, and build rapport with the staff of the centre.
Emmy Van der Griten, KNCV's Director of Operations, expressed gratitude to the Vice Chancellor for hosting them. She highlighted the exemplary progress made by the Zankli Research Centre in comparison with other partners, especially during the trial phase of the SMART4TB/ADAPT program. She stressed that the purpose of their visit was beyond mere courtesy and focused on ensuring the successful implementation of the program.
In his response, the Vice Chancellor , commended the Zankli Research Centre's success in collaborating with international organizations. He assured the visiting delegation that the university was well prepared and willing to assist in achieving the program's objectives.