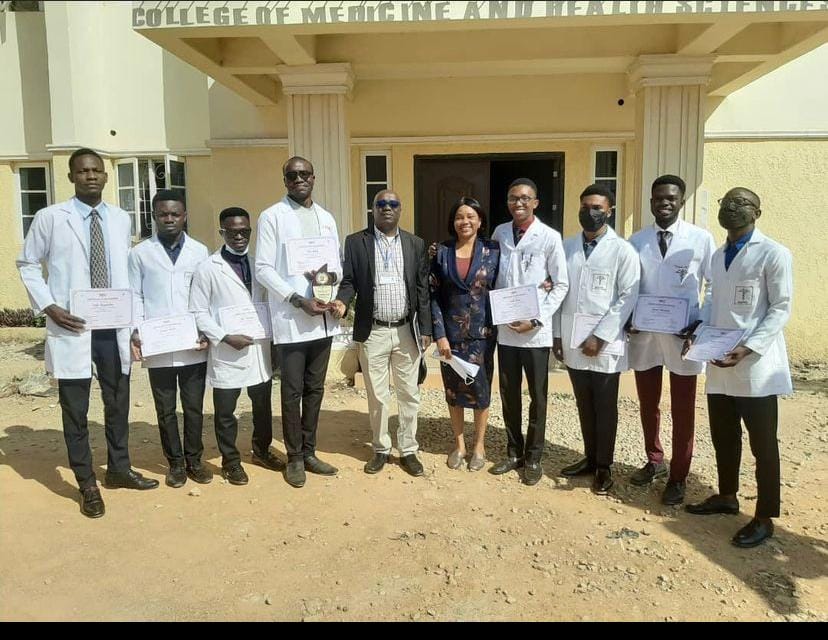 Bingham Medical Students Excel At The Annual Medical Scientific Conference
Published on: Nov 29th, 2021
The Medical Students of Bingham University College of Health Sciences Jos Campus, did the university proud at the Annual Medical Scientific Conference held at the University of Lagos, where they came first in best Research in Reproductive Health, won by David Otobo, first runner up in Poster Presentation won by Daniel Otobo and second runner up in oral presentation on research on Dementia and Covid-19 won by Laughter Amachukwu.
The students of the Bingham University College of Medicine were the only students to receive three awards in three different categories during the competition.
This is the first time Bingham University is participating in the annual competition.