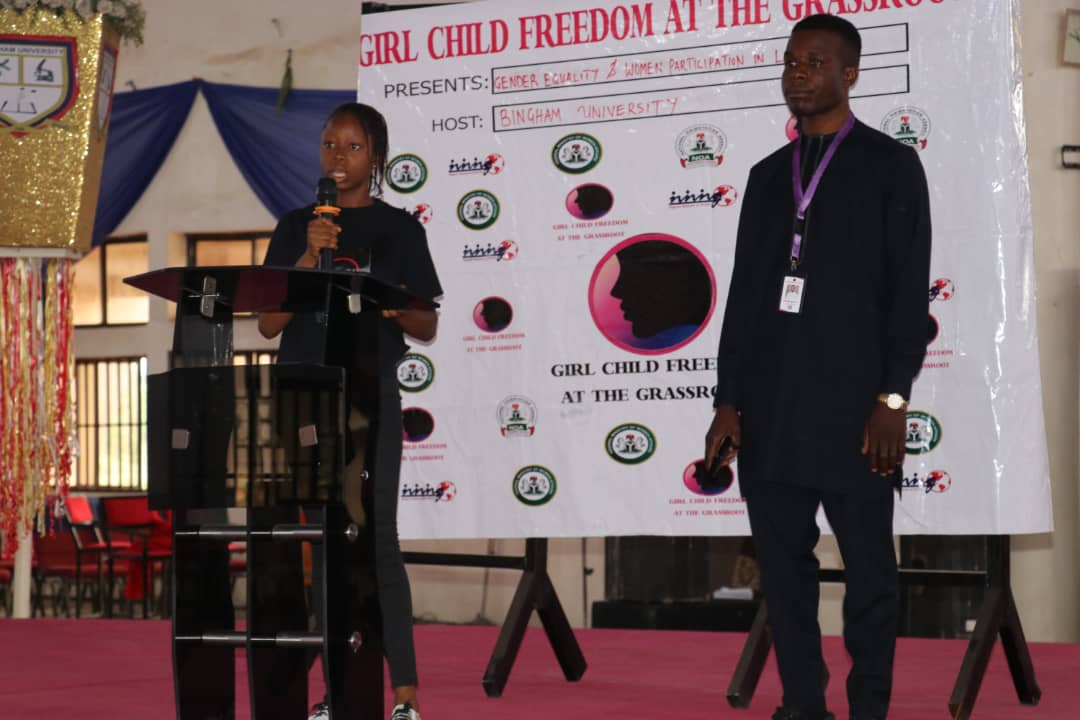 Girl-Child Freedom At The Grassroots (Gcfg) Holds One Day Seminar For Female Students
Published on: Jun 4th, 2022
A Non-governmental organization: Girl-Child Freedom at the Grassroot (GCFG) held a one day seminar in Bingham University with the focal point of raising the Girl child that will transform the society.
The Vice Chancellor, Prof William B. Qurix OFR, represented by Dr. Nuhu Adeh welcomed invited guests, staff and students of the University. He also thanked GCFG for choosing Bingham University to host the seminar. He stated that more attention should be directed to the Girl child especially in our society where they are more disadvantaged. He added that the seminar will be an eye opener for the students to learn. He advised the students to listen attentively as what they will learn will help them in the future.
The Executive Country Director GCFG, Mr. Nwaiwu Ezinwa Chinonso in his address highlighted what the NGO is all about as it aims to reach out to the Girl child at every level especially in the rural areas. He added that GCFG is essentially devoted to catering for and improving the physical, social and mental wellbeing of the Girl child.
Mr. Chinonso stated that the organisation is committed to promoting the empowerment of the Girl child through all forms of advocacy and enlightenment programmes.
He stated that protecting the right of the Girl child is the most powerful way of fighting against abuse.
In her keynote address, the representative of the Country Director of International Rescue Committee, Mrs. Godiya Makoma stated that there is disparity between both genders as the Girl-child is forced out of school especially in communities where there is conflict. There is also high preference for the male child to have access to education as the girls are married off because educating the Girl child is often considered as a waste of resources in most communities. As a result, very few women are seen in governance and politics.
Mrs. Makoma added that to close the gap on gender equality, Government, Civil Societies, Non-governmental agencies and private individuals should seek to create more awareness and enabling environment for the Girl-child; create policies that will support the growth of women; and to build leadership skills in women.
Other papers presented at the seminar were from the National Orientation Agency, Action Aid in Nigeria and PVG Consult ltd which centered on the Girl, the Woman and her identity.