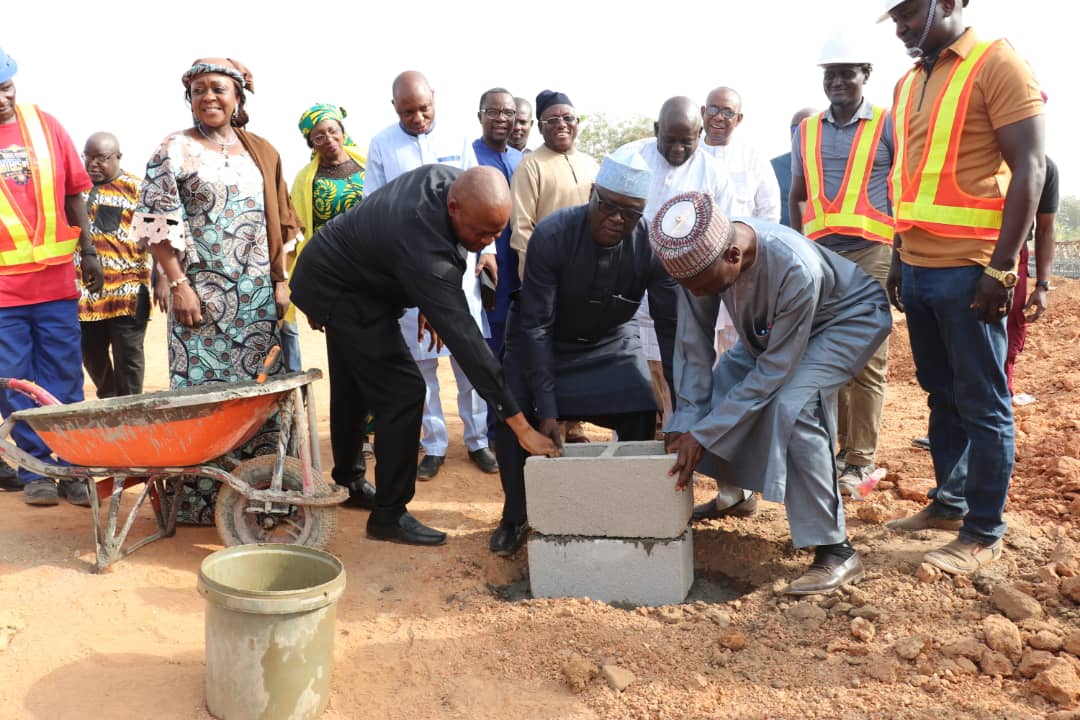 5Th Governing Council Performs Foundation Laying Ceremony For Senate Building.
Published on: Feb 8th, 2023
The 5th Governing Council of Bingham University chaired by Gen. (rtd) Martin Luther Agwai, CFR, recently performed the foundation laying ceremony for the construction of the Senate building.

The Chairman of Council, Gen. (rtd) Agwai at the ceremony, stated that education was critical to national development and the Council was willing to do all within it powers to provide a conducive working environment to enhance learning.

Gen. (rtd) Agwai, gave assurances of Council's maximum support in the actualization of the University's aspirations and completion of the project. He stated that when completed, the edifice which is a four storey building will provide key staff ample office accommodation and a better working environment.

The ceremony had in attendance Council members, Vice-Chancellor, Prof. W. B. Qurix, OFR, and Principal Officers of the University.