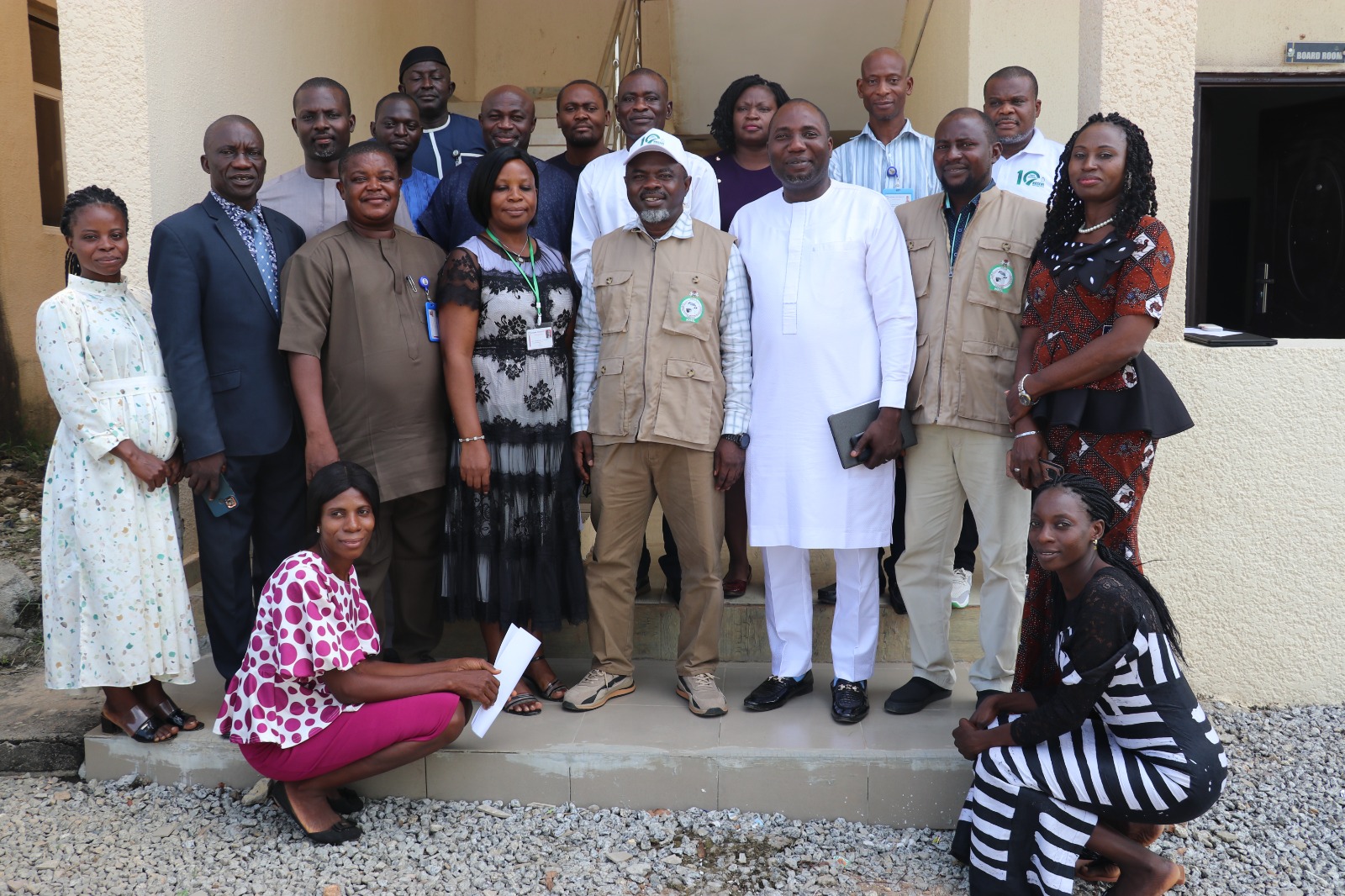 Bingham University Collaborates With Nsel On Solar System Installation.
Published on: Nov 7th, 2023
Bingham University's Physics Department in collaboration with NASENI Solar Energy Limited (NSEL), a company under the National Agency for Science and Engineering Infrastructure (NASENI) holds a five-day training on solar system installation.

The Vice-Chancellor, Prof. William Barnabas Qurix OFR, represented by the Dean of Science and Technology, Dr. Uju Ejike in his remarks welcomed the initiative to mount the Solar Installation training program for the staff of the Physics Department. Prof Qurix acknowledged the pressing global challenges posed by climate change and the depletion of non-renewable energy resources. He added that the importance of solar power cannot be overstated as it is in abundance, clean, and sustainable which can reduce carbon emissions in the environment.

Prof Qurix stated that the training will empower the staff of the university to become ambassadors and trainers of sustainable energy, capable of contributing to the installation of solar panels on the campus, thus reducing our energy costs. He added that by generating our own power, the university can significantly reduce our independence on grid electricity and over time offset the initial investment required for installation.

Prof Qurix expressed gratitude to the Faculty and experts who have diligently crafted the training programme and also extended his appreciation to our partners and sponsors who have supported this endeavour. He charged the staff to work together to make the university a shining example of solar adoption and sustainability.

The Managing Director of NSEL, Engr. Dr. Jafaru Mahmud stated that the purpose of the training is largely based on knowledge exchange. He added that the world is gradually shifting towards skill acquisition hence the need for more tutors.
He applauded the Vice-Chancellor for his support to get the trainers trained. He added that the collaboration is aimed at improving Solar System Installations. He thanked the Management of the University for reaching out to them and hoped for continued collaboration.

Dr. Marvelous AIGBEDION, Director of the Centre for Entrepreneurship, Innovation, and Leadership Studies, in his goodwill message, stated that the training provides the university and its students an opportunity to tap into the vast market for solar system installation. He expressed his appreciation to the staff of NSEL for their willingness to conduct this training.

The training being conducted by NSEL marks a significant step towards advancing sustainable energy solutions and fostering expertise in solar technology within the region. This initiative holds the promise of reducing the carbon footprint and energy costs while contributing to the development of a greener and more sustainable future.