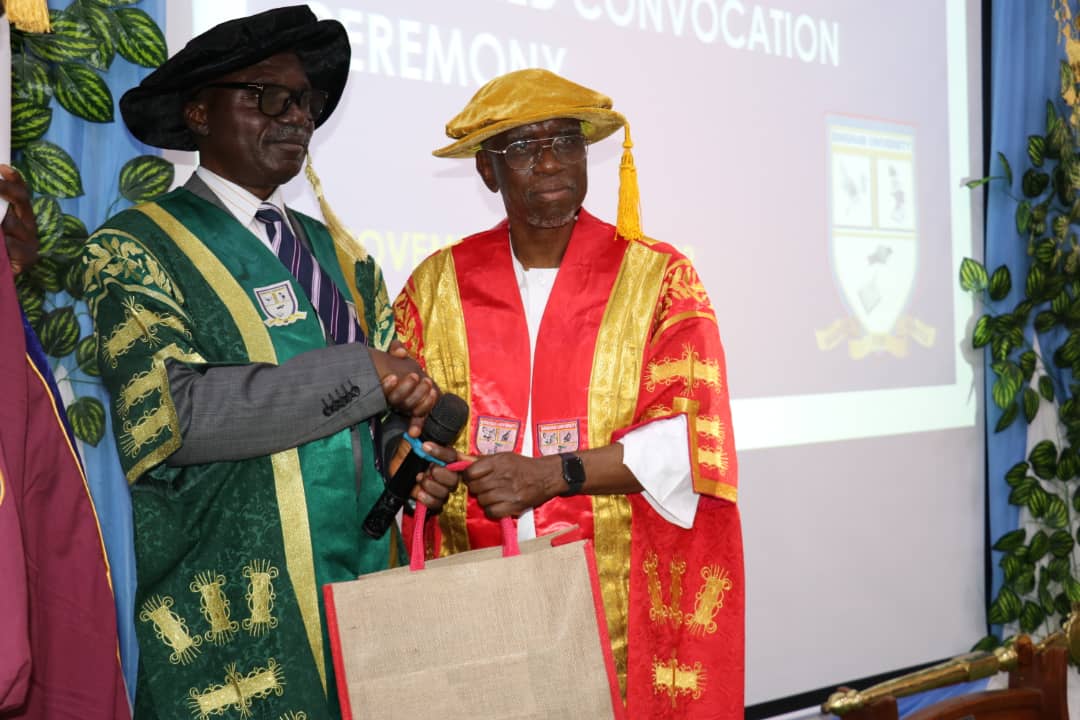 Bingham University Is Capital Of Entreprenuership Education In Nigerian Universities, Declares Prof. Abubakar Rasheed
Published on: Nov 9th, 2022
BINGHAM UNIVERSITY IS CAPITAL OF ENTREPRENUERSHIP EDUCATION IN NIGERIAN UNIVERSITIES, DECLARES PROF. ABUBAKAR RASHEED

The Executive Secretary of the National Universities Commission (NUC) Prof. Abubakar Rasheed,MFR,MNI has declared Bingham University as the Capital of Entrepreneurship Education in Nigerian Universities.

Prof. Rasheed made the declaration at the weekend while delivering the University's Pre-Convocation lecture for the fourth Combined Convocation Ceremony with the theme "Issues of Governance in the Nigerian Tertiary Education System".

Prof. Rasheed said Bingham University has carved a niche for itself by giving its students an edge through entrepreneurial and transnational education.

He said the meaning of the word "University", was derived from the word universal, meaning that Universities should be universal in their activities and not restricted to a local or a particular environment.

He advised private Universities to stand firm on quality and standards in order to attract the kind of students they want and to remain relevant in the comity of ivory towers.

Prof. Rasheed commended the University for being one of the leading private universities in Nigeria in terms of academic performance, hence the rapid growth in academic programmes.

The Executive Secretary, thanked the Vice-Chancellor for working assiduously to improve the reputational capital of the University.

He assured the institution that the NUC will continue to support the University to move from where it is to even greater heights.

The Vice-Chancellor, Prof. W. B. Qurix, in his remarks appreciated the Executive Secretary for delivering such a loaded paper and for his support to the University over the years.