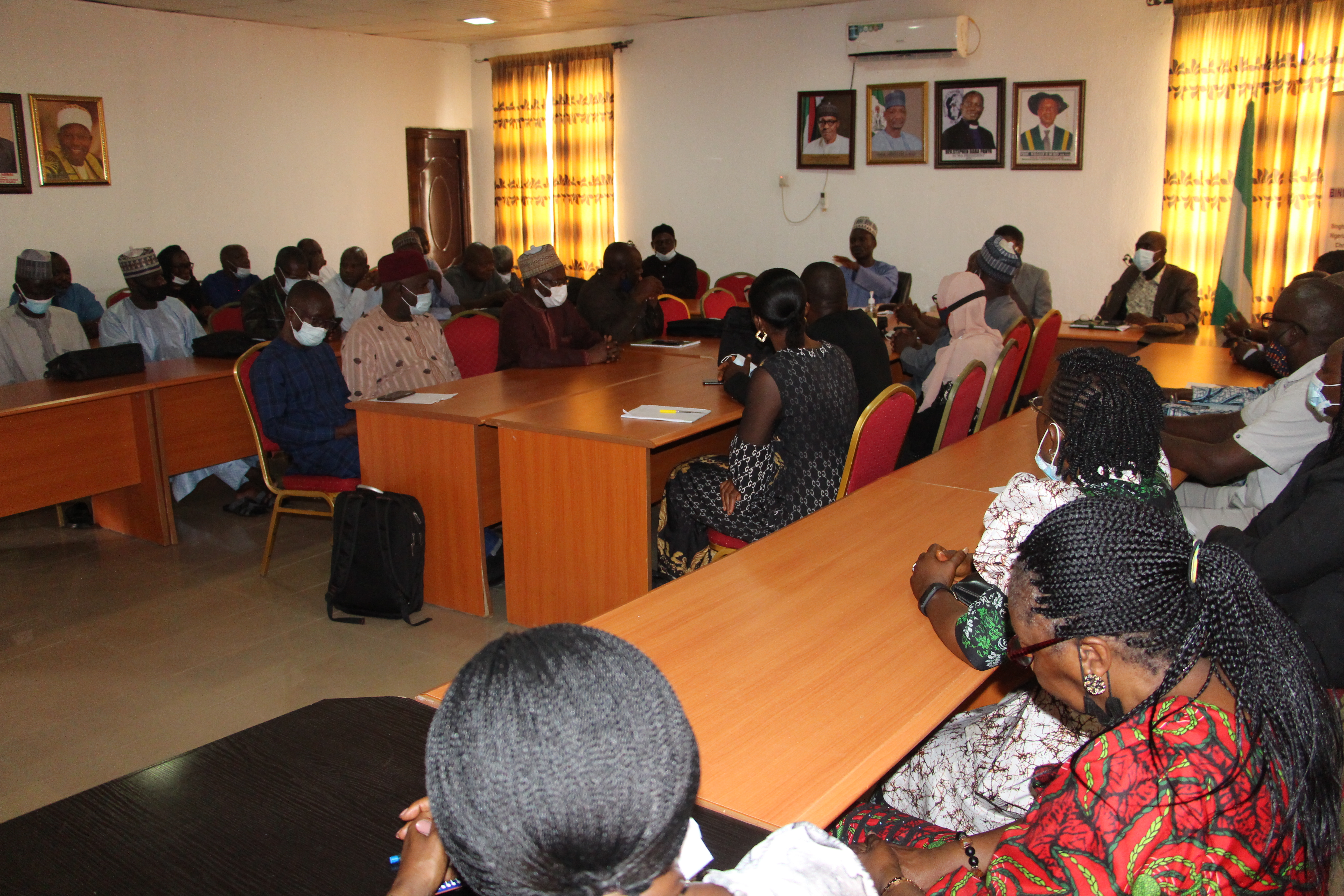 Bingham University Receives National Universities Commission Accreditation Panel
Published on: Jun 18th, 2021
The National Universities Commission (NUC), recently visited the University on an accreditation visit.
The Vice-Chancellor, Professor W.B. Qurix, OFR who received members of the accreditation Panels welcomed them to Bingham University. He appreciated the team for sacrificing time to be present at the exercise despite the insecurity challenges confronting the country.
Speaking further, he stated that "no university is self-sufficient in these days of scarce resources. Public Universities, State Universities and Private Universities alike are affected by scarce resources". He said Private Universities base its focus on certain programs in order to build the university towards a specific orientation.
The Vice-Chancellor stated that the University has been able to maintain focus on its programmes in growing the university which includes the programmes being accredited by the Panels in the current exercise. He wished them success in their deliberations.
The team which comprises academics from various universities in Nigeria had a large number of Professors in attendance as well as representatives from the National Universities Commission (NUC).
The accreditation exercise is being conducted in the area of Law, Nursing, Industrial Chemistry, Mathematics, Physics, and Computer Science.