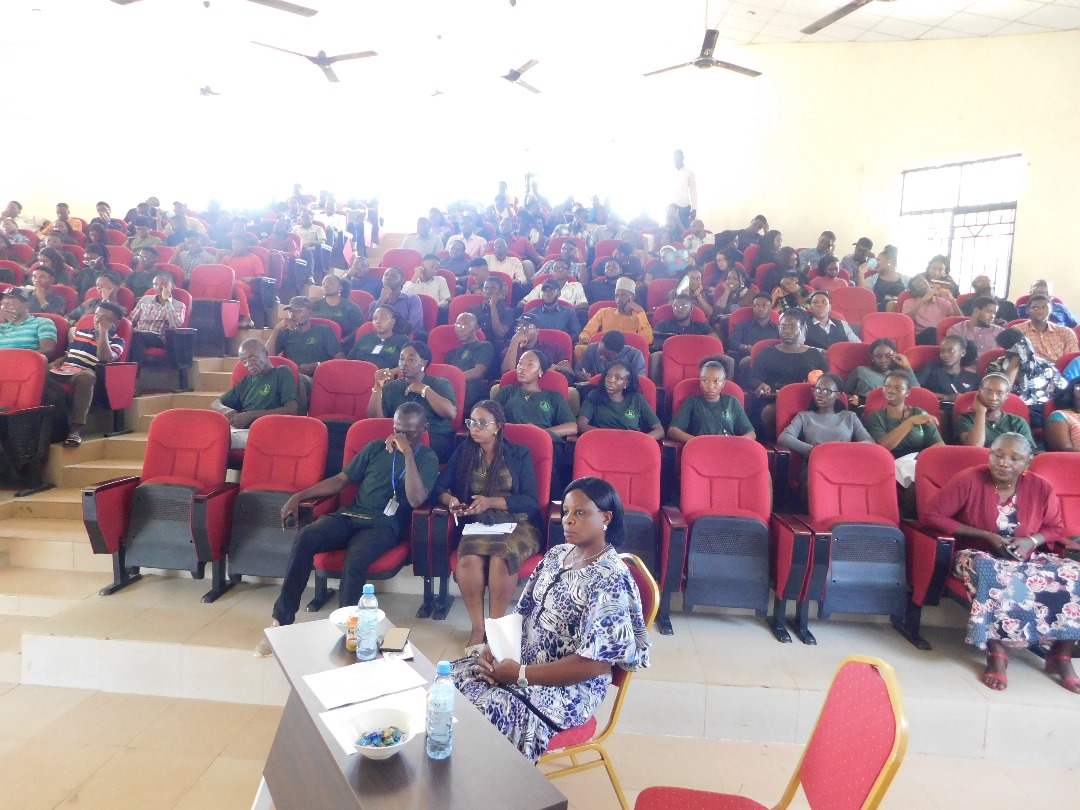 Bingham University's Department Of Biological Sciences In Collaboration With Ap Leventis Ornithological Research Institute (Aplori) Holds A Two Day Seminar On Bird Atlas And The Environment.
Published on: Nov 13th, 2023
Bingham University's Biological Sciences department in partnership with AP Leventis Ornithological Research Institute recently held a two day seminar on bird atlas and the environment.

The Vice-Chancellor Prof. William Barnabas Qurix OFR, represented by the Director of Academic Planning, Prof Jerome Ihuma In his remarks, welcomed the Ornithologist, citizen scientist to Bingham University.
Prof. Qurix appreciated the AP Leventis Ornithological Research Institute for the partnership and knowledge sharing experience. He added that the study will not only expand knowledge of the natural world, but also play a critical role in preventing and protecting avian species and their habitats. As custodians of the planet, it is our responsibility to ensure the survival and well-being of all species, including birds.

He went further to emphasize the significance of collaborating and knowledge-sharing within this community. He said by working together, sharing data and combining expertise, even greater strides be made in avian research.
He stated that the University is open to collaborations with AP Leventis Ornithological Research Institute to unlock new discoveries, instigate conversion efforts, and address the changes faced by birds worldwide.

The Managing Director of Nigerian Bird Atlas Project (NIBAP) AP Leventis Ornithological Research Institute Jos (Research Director, APLORI) Dr. Talatu Tenda in her remarks applauded the Vice-Chancellor and the department of Biological Sciences for their support and partnership. She said the aim of the seminar is to create awareness/nature appreciation, environmental studies, and realization of the connection between biodiversity and livelihood.

Dr. Talatu Tende spoke on exploring the captivating realm of bird atlas and how to get acquainted with the incredible range of bird species, from local to migratory.

She went further to provide tips for identifying and monitoring bird species, even as a beginner. She said some birds are only found in a specific location such as the Ibadan birds, such birds, no matter how far they migrate they will always return to its original location because the change in the climate might not be favorable for them.

Dr. Tenda said birds are vital to the balance of the eco system, like the vulture helps to identify where there is a dead animal or even human beings, seed dispersal, nutrient recycling and above all birds are beautiful and enhance the aesthetic value of landscapes.

The high point of the seminar was participants taking part in bird watching within the University environment.

The Head of Department of Biological Sciences Dr. Lillian Adogo in her closing remarks thanked the resource person and her team for the interactive session. She went further to encourage everyone to pay more attention to their environment, especially on birds.