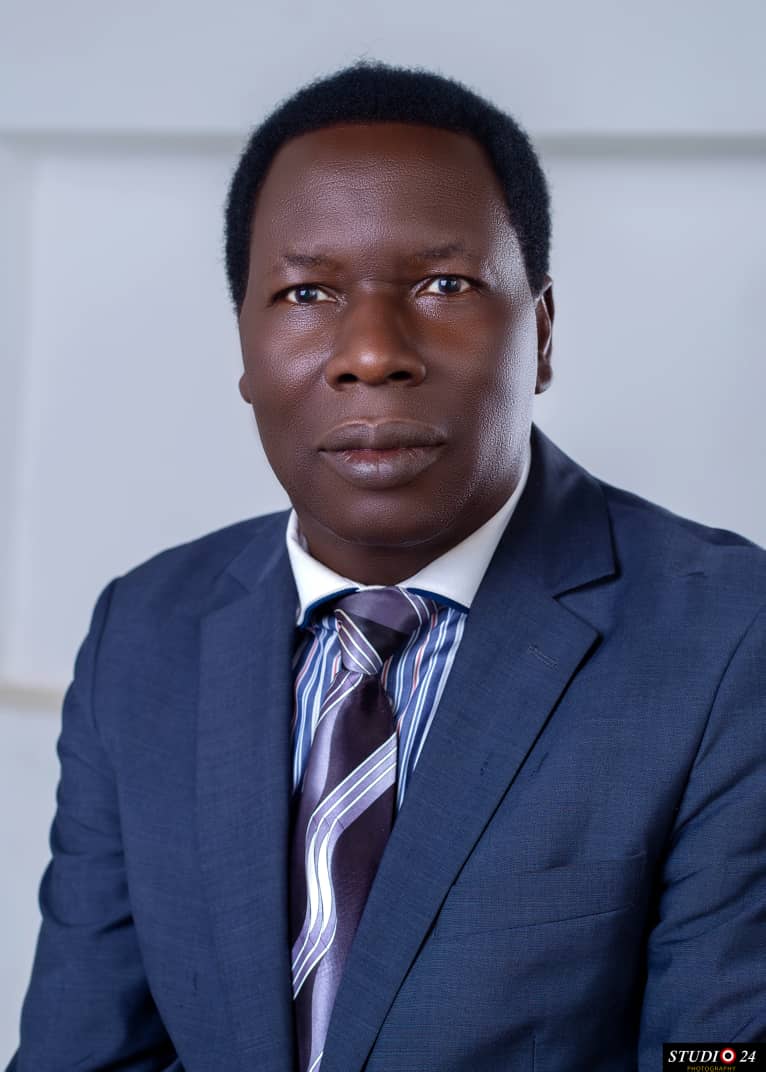 Bingham University's Pro-Chancellor And Distinguished Linguist, Prof Andrew Haruna Elected Vice-President Of Nigerian Academy Of Letters
Published on: Aug 21st, 2023
Bingham University's Pro-Chancellor and Distinguished Linguist, Prof Andrew Haruna Elected Vice-President of Nigerian Academy of Letters
In its drive towards advancing scholarship in the humanities,the Nigerian Academy of Letters has elected Professor Andrew Haruna, a distinguished linguist and the Pro-Chancellor of Bingham University, as the Vice-President of the Nigerian Academy of Letters (NAL).
This remarkable achievement positions him as the second individual from the Northern region of Nigeria to hold such a prestigious position within the apex body of Arts and Humanities in the Country.
Professor Haruna, who currently serves as a Professor of Linguistics in the Department of Linguistics and Nigerian Languages at the University of Jos was also the immediate past Vice Chancellor of the Federal University Gashua.His remarkable journey in academia has culminated in this significant appointment, which recognizes his outstanding contributions and presents an opportunity for him to contribute even more significantly to the field.
Established in 1974, the Nigerian Academy of Letters operates as an autonomous, scholarly, and non-political institution aimed at elevating scholarship and public interest in the humanities across Nigeria. The academy was conceived following the recommendations of the "Udoji Report of 1974." Currently, it is overseen by an Executive Committee of esteemed Professors, led by the accomplished Professor Duro Oni.
The distinguished roster of foundation Fellows of the academy includes luminaries such as Professor Ayo Bamgbose, who served as the Foundation President, the renowned Professor Chinua Achebe, Professor Tekena Tamuno, Professor J. P. Clark-Bekederemo, Nobel Laureate Professor Wole Soyinka, and Professor Munzali Jubril – the former Executive Secretary of the National Universities Commission. These luminaries have played a pivotal role in shaping the academy's standing and influence in the scholarly community.
In his acceptance speech, Professor Andrew Haruna expressed gratitude to the Elders, Fellows, and Members of the Academy for their unwavering confidence in his abilities.
He affirmed his commitment to adding value to the academy's development and vowed to bring his extensive academic exposure, experience, and pedigree to bear in fulfilling his responsibilities. With a resolute dedication to absolute loyalty, hard work, and a steadfast commitment to the academy's ideals, Professor Haruna assured the members that he would strive to meet and exceed their expectations.
Professor Haruna emphasized the importance of unity and teamwork in achieving the academy's objectives. He shared his optimism that the academy's glorious history and remarkable accomplishments will gain even greater visibility and recognition on a wider scale by working together.
As Professor Haruna assumes his role as Vice-President of the Nigerian Academy of Letters, the academic community anticipates a period of growth, innovation, and enhanced contributions to the humanities in Nigeria. His exemplary leadership and dedication to the advancement of scholarship are sure to leave an indelible mark on the academy and the broader academic landscape of the nation.