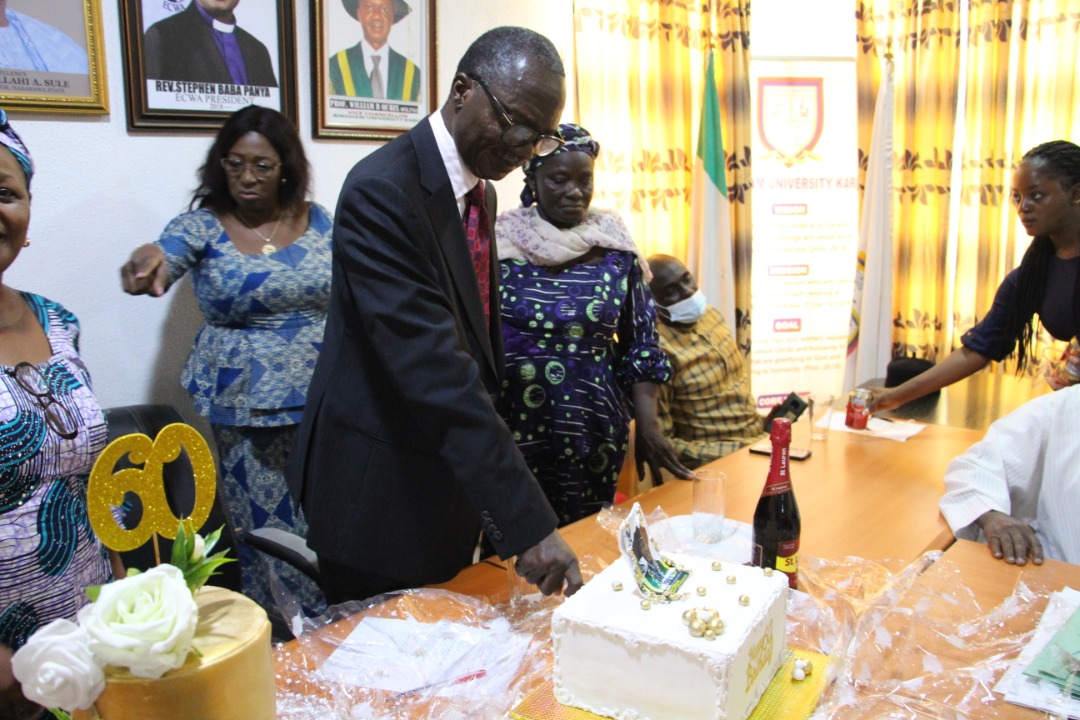 Members Of Management Celebrate Prof. W. B. Qurix, Ofr At 60
Published on: Nov 11th, 2021
Members of the university Management recently gathered at the Senate Chamber and threw a surprise birthday celebration/prayer session for the Vice-Chancellor, Prof. W. B. Qurix who recently turned 60.
Members of Management were ecstatic as they sang happy birthday to Prof. Qurix who was oblivious of what was happening at the Senate Chamber when he walked in.
The Deputy Vice-Chancellor, Prof. Dul Johnson, who spoke on behalf of members of Management, was full of gratitude to God for the life of Prof. Qurix, who he said was making a difference in his stewardship of the university. Prof. Dul wished him good health and long life as he turns 60.
The Registrar, Mrs. Esther Dyaji and other members of Management threw encomiums on the Vice-Chancellor and wished him good health and more grace from God to continue to serve humanity.
n his response, Prof. Qurix appreciated members of Management profusely for celebrating him on his birthday stating that he was particularly delighted with the kind of cooperation he was getting from members of Management as Vice-Chancellor.
He called on members not to relent in their efforts to move the university to greater heights.
The celebration was rounded up with prayer sessions , cutting and sharing of the birthday cake.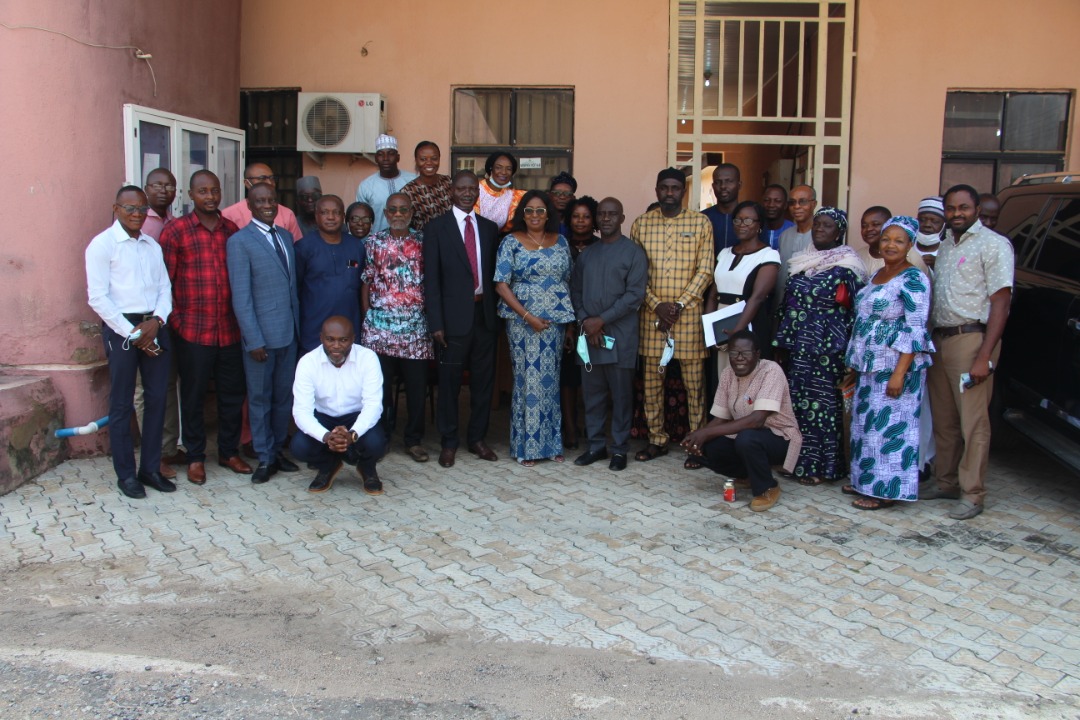 Members of Management Staff