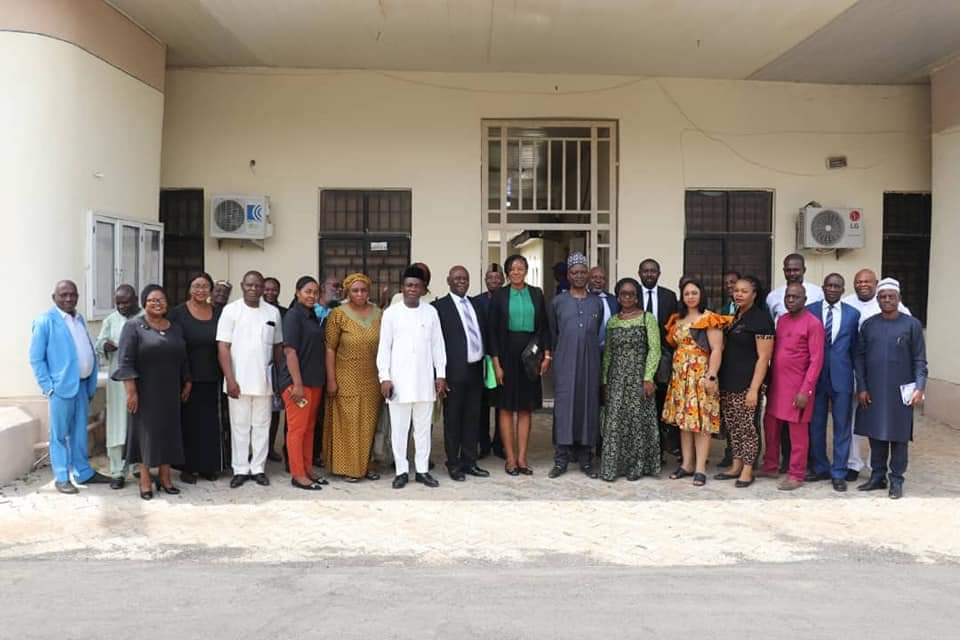 Nuc Teams Visit Bingham University To Assess New Programmes
Published on: Apr 27th, 2023
NUC TEAMS VISIT BINGHAM UNIVERSITY TO ASSESS NEW PROGRAMMES
The National Universities Commission (NUC) resource verification teams recently visited the University to assess the University's readiness to commence 13 new academic programmes.
The programmes are B.A. Theology, B.Sc. Supply Chain Management, B.Sc. Procurement Management, PGD Infectious Control, M.Sc. and PhD Microbiology, M.Sc. and PhD Anatomy, M.Sc. Architecture, LLM and PhD Law.
The Vice-Chancellor, Prof. W. B. Qurix, OFR, while receiving the teams welcomed them and assured them of the University's cooperation towards a smooth exercise.
He assured them that the University would welcome all observations and recommendations towards the smooth kick-off of the programmes listed.