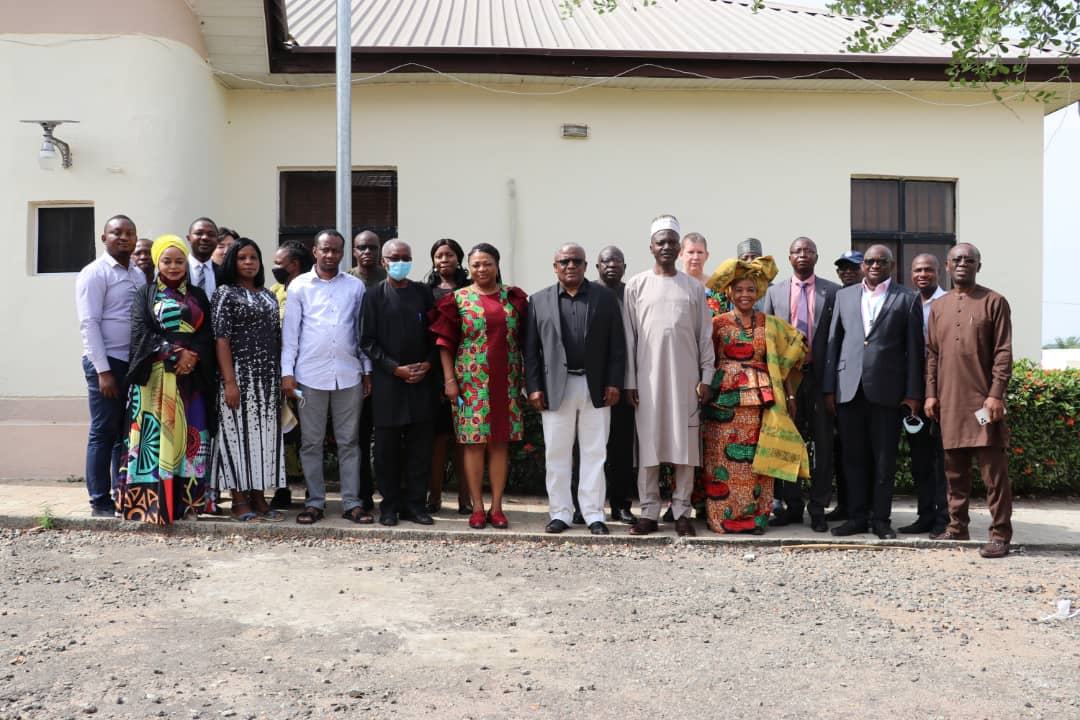 The World Health Organisation's Regional Expert Advisory Committee On Traditional Medicine For Covid-19 (React) Pays A Visit To Bingham University, Seeks Collaborations.
Published on: Apr 17th, 2022
A Team from World Health Organisation's Regional Expert Advisory Committee on Traditional Medicine for COVID-19 (REACT) led by Mr. Omotayo Hamzat recently visited the Vice-Chancellor.
The Team leader of REACT, Prof. Joseph Okeibunor in his remarks, said they were in the University to seek areas of collaboration with the University.
He added that there has been an established relationship with Bingham University which was borne out of the understanding of the strength of Zankli Research Centre for the clinical trials for the treatment of malaria and HIV/AIDS and to see if that same strength can be transferred in respect to clinical trials for traditional medicines in the treatment of COVID-19. He stated that the organization is aware of the University's capacity, so they are here to interact and to see the facilities available to conduct clinical trials so as to move the relationship forward.
n his response, the Vice-Chancellor, Prof W.B Qurix OFR, said he was delighted with the visit and to hear that traditional medicine is being harnessed in the treatment of various forms of diseases and the world is gravitating towards it.
He added that the Zankli Research Centre is one of the projects that Bingham University is very proud of because the Centre has done a lot in Tuberculosis, HIV, and other public health concerns. At the peak of COVID-19, the center partnered with NCDC for COVID-19 testing.
Prof Qurix added that the center has had quite a number of collaborations with other organizations both at home and abroad and that the team will receive full cooperation from the Centre. He wished the team a fruitful visit and deliberations.
Members of the Team are experts in the value chain of drugs discovery, development, production, and commercialization from Ghana, South Africa, Geneva, and Nigeria among other countries.