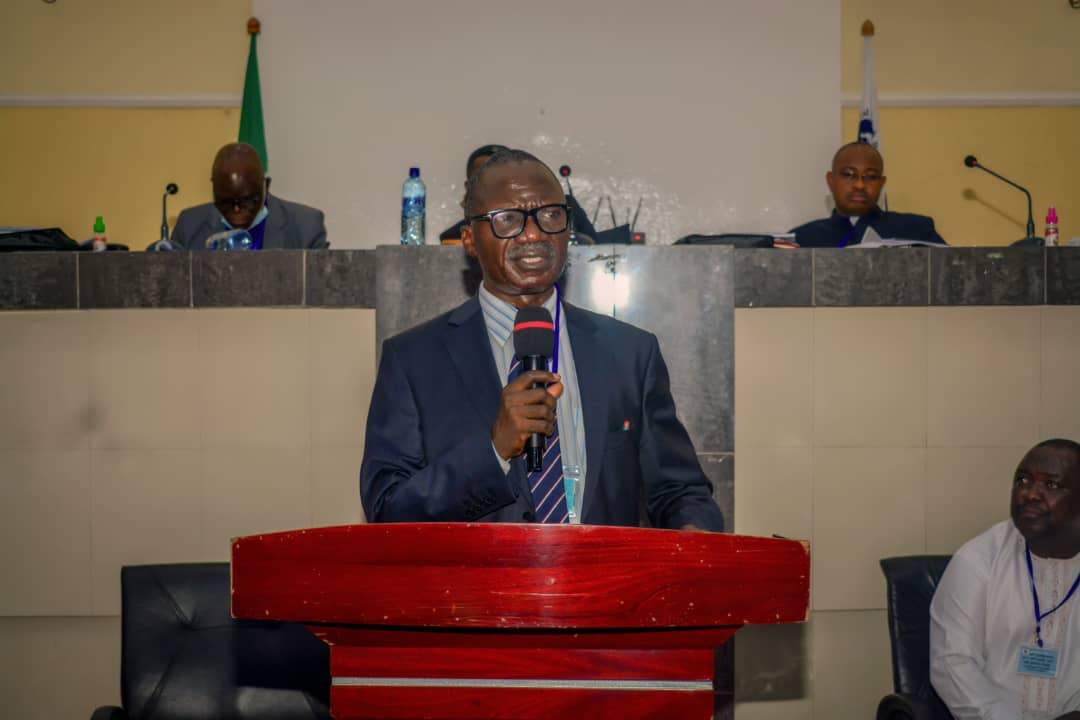 Vice-Chancellor Addresses The General Church Council Of Ecwa
Published on: Apr 30th, 2021
The Vice-Chancellor, Prof. W.B. Qurix, OFR, addressed the General Church Council of ECWA at its 68th annual meeting held recently at the ECWA Headquarters Conference hall in Jos.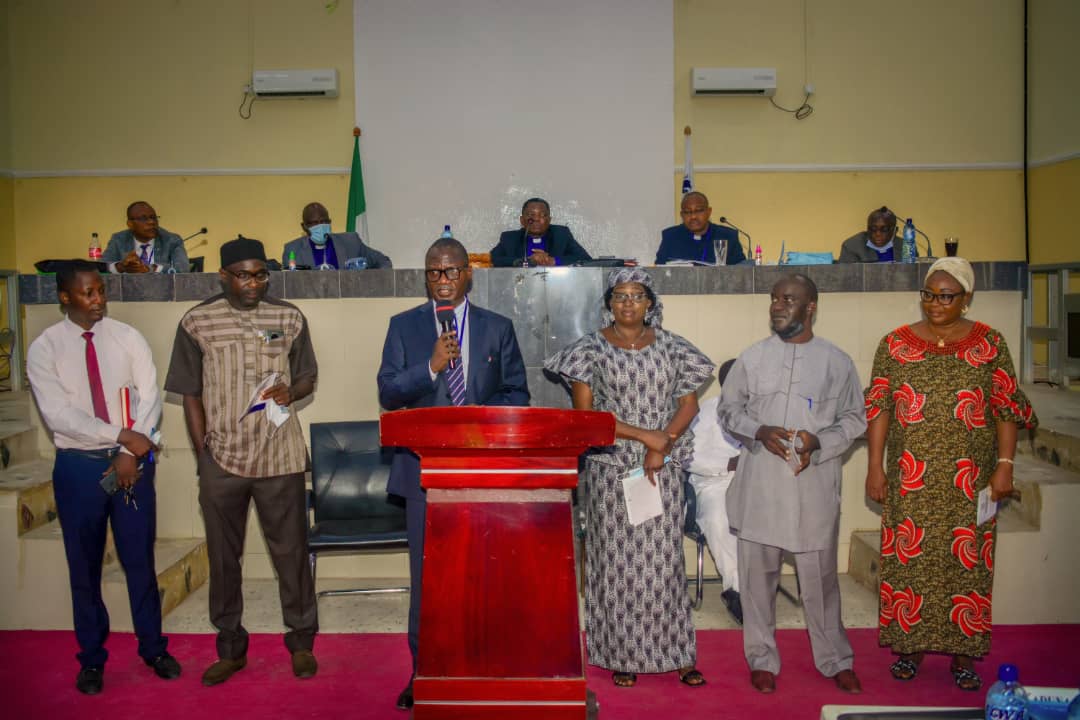 The Vice-Chancellor, Prof. W. B. Qurix, OFR introducing the Principal Officers of the University at the meeting of the GCC.
The meeting which is an annual event had the ECWA Executive, District Church Council Leaders, Directors of various departments, Chief Executive officers of ECWA Strategic Business Outfits as well as Heads of ECWA Tertiary Institution in attendance.
Speaking at the event, Prof Qurix commenced by introducing members of his team while appreciating the General Church Council (GCC) for the opportunity granted and congratulated the ECWA President Rev.( Dr.) Stephen Panya on his re-election.
He highlighted developments in light of newly approved programmes, Advisory visits from professional bodies, full accreditation for the faculty of Law and full re-accreditation for the MBBS programme, Research and collaborations.
Speaking further, the Vice-Chancellor stated that other new developments include construction of new Lecture halls, student's hostels, purchase of a 500kva generator, 500kva transformer, Toyota coaster Bus and Property for medical student accommodation in the Jos Campus among others.
The Vice-Chancellor noted that there has been a significant improvement in the internally generated revenue of the university which is largely due to the increase in student enrolment and effectiveness of collection method. He however emphasized that there is need for infrastructural development as a result of the rapid growing population and expansion of the University.
Speaking on security matters, he said the university has not been completely isolated from what is happening in the country and Nasarawa state in particular. Commenting further, Prof. Qurix said a total sum of Eleven million six hundred thousand naira only (N 11,600,000.00) was donated by the ECWA Women fellowship during the recently concluded ECWA International women's Conference which took place at Bingham University in support of the fencing project of the University.
In response, the GCC members who were visibly overwhelmed gave a standing ovation in appreciation to the women for their unflinching and unrelenting support.
The Vice-Chancellor however, stated that the disputes that had long existed between the host community and university on land encroachment still exist and called on the ECWA President to look into the matter with a view to reaching out to the host community towards amicable resolution.
The Vice-Chancellor was accompanied to the meeting of the GCC by the Registrar; Mrs. Esther J. Dyaji, Acting Bursar; Mr. Paul Yaki, University Librarian; Dr. Danjuma Ajibili, Establishment Secretary; Mrs. Pauline K. Balami, Director Information & Protocol; Mr. Daburi B. Misal and Principal Accountant; Mr. Paul Ndaks among others.