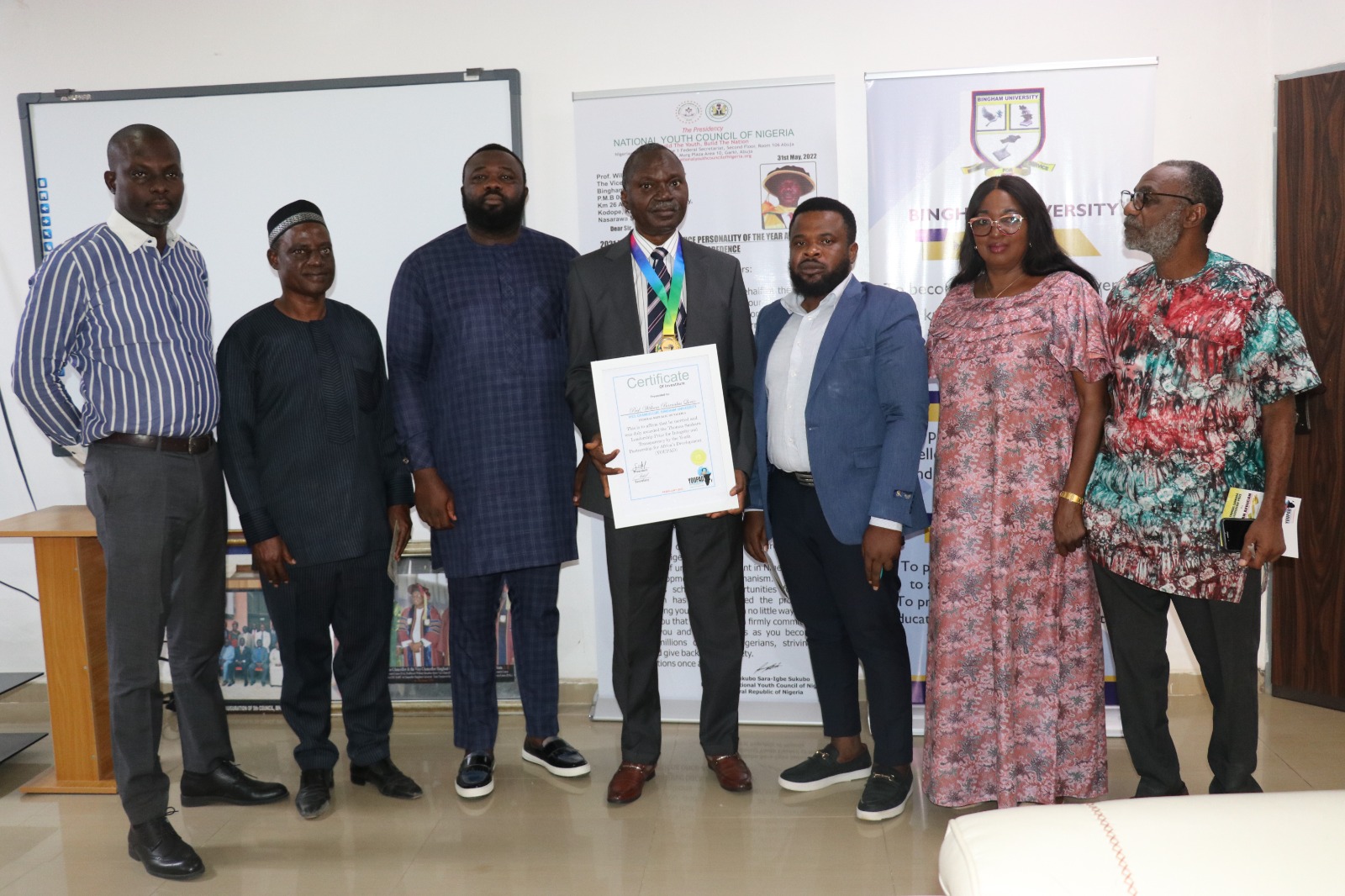 Youth Partnership For Africa's Development (Youpad) Presents Icon Of Education Award To Prof. William Barnabas Qurix Ofr.
Published on: Feb 17th, 2023
Bingham University's Vice Chancellor, Prof. William Barnabas Qurix OFR was presented with the Thomas Sankara leadership award by the Youth Partnership for Africa's Development (YOUPAD).

Speaking at the award presentation, the Country Coordinator, Nwankwo Henry said that the organization is saddled with the responsibility of building the youth with leadership and entrepreneurship skills with the purpose of providing Africa with intellectually equipped youth in leadership so as to build the Africa of our collective dream. He added that the organization has been active on two fronts. Firstly, on-campus activities which include among others campaign against drug abuse which has plagued the youths. Secondly, off campus activities which include identifying individuals who have excelled in their careers to honour them so they can also serve as mentors to the youths.

The Secretary General of YOUPAD, Mr. Kewul Suleh, while presenting the award to the Vice-chancellor stated that the award was in recognition of his hard work, selfless leadership ideology, entrepreneur driven initiative and his dedication to God and humanity which is in line with Thomas Sankara Ideology.
The terms of reference on conferring the award included: contribution to National development via Academia, positive transformation of Bingham University since assumption of office, the level of successes achieved under his administration and exemplary life style which promotes the African Moral Values among others.

Prof Qurix, commended the organisation for the award, stating that he was particularly drawn to the issue of drug abuse confronting the society which is affecting almost every family in the society. He said that the Internet has done a lot of damage to the youths even though it has its positive sides. He added that youths want to copy the life's style of successful people rather than learning the process of how they can become successful. Prof Qurix, stated that he was delighted that the organization have been able to partner with other organisations for the development and rehabilitation of youths.

The Management and staff were also presented with a corporate commendation instrument award for the role of the University in shaping the lives of youths.

Prof Qurix, received the awards on behalf of Management and Staff.