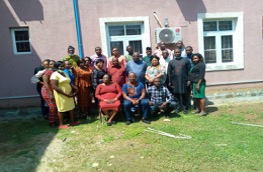 Zankli Reserach Center, Bingham University Hosts National Laboratory Exercise
Published on: Nov 2nd, 2021
The Zankli Research Center, Bingham University, hosts a two week long National Laboratory exercise on Post Market Validation of GeneXpert Cartridges, Cycle 2 External Quality Assessment (EQA) Panel Preparation, Mentorship and supportive supervisory from 4th October to 29 October, 2021.
The exercise is as a result of a Memorandum Of Understanding (MOU) the Center has in partnership/agreement with Institute of Human Virology Nigeria (IHVN), National Tuberculosis Leprosy & Buruli ulcer Control Programme (NTBLCP), and Federal Ministry of Health (FMOH).
The National Laboratory exercise is a continuous surveillance process where evaluation of Xpert MTB/RIF cartridges is been carried out, prepare EQA panels for Xpert MTB/RIF Assay, Line Probe Assay (LPA), Culture and DST that are shipped to all TB diagnostic facilities in the country. The exercise also gives support in training Laboratory attendants, and identification of laboratories where there may be problems with tests, resulting in poor performance. The EQA is one of the measured diagnostic indicators required for the World Health Organization (WHO) Step-wise Laboratory Improvement Process (SLIPTA) towards accreditation aimed at developing and improving laboratory services for established quality standard.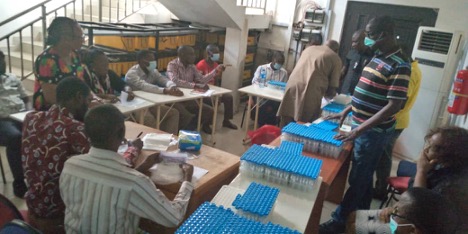 EQA panel preparation on Xpert/MTB Rif assay
The exercise is required in order to ascertain product's safety, quality and performance requirements through the supply chain of in-vitro diagnostics from manufacturer's to the end users.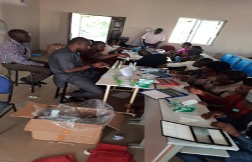 Packaging of AFB EQA panel slides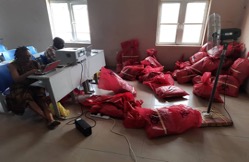 Packaged EQA panels for shipment
The Zankli TB reference Laboratory is one of the nine functioning Tb Reference Laboratories in the National Tb Laboratory network in the country and having met the required standard upon series of assessment and inspection by key stakeholders, was selected to host the National assignment. This is the first of its kind taking place in the Center.
Teams from the External Quality Assurance and the Post market Validation of IHVN/NTBLCP, FMOH, Medical Laboratory Science Council of Nigeria with support from Global fund, led the exercise.